Garden
How to Make an Overlooked Garden Private?
The garden is a wonderful place to relax. But in order for the rest to be complete, sometimes you need privacy, where one can read or dream, enjoy a drink or listen to the birds sing alone. Therefore, if you want to really enjoy your time, arrange an oasis of relaxation where no one will bother you.
Mark the transition to rest
Separate your secret garden from the outside world as much as you can. Namely, create a transition zone from the main garden to your personal oasis. Clearly mark the entrance. A small door, a fence with a gate, a bridge — that will allow you to "close the door" from a hard day and completely immerse yourself in rest.
A light gazebo or its imitation
It is not necessary to build a real gazebo — you can make its likeness. You will need a wooden frame with a lattice for weaving plants. You can grow anything you like, but grapes are more suitable — they are beautiful at any time of the year, and also grow quickly. The UK landscape designers admit that pergola also can act as a zone hidden from the eyes. Place soft sofas under it — and a relaxation area, closed from the hustle and bustle and prying eyes, is ready. Water is the basis of life, and contemplating it is one of the best ways to relax. If you want the maximum immersion in nature, arrange a pond, fountain or waterfall in the garden.
Choose the right tree shapes
Sharp branches fill with energy, while smooth and curved ones relax. To understand which of the trees is best suited for your garden, sit next to it for a while and remember your feelings. As soon as you find your "own" tree, plant it where you are resting or arrange a secret corner of relaxation in the exact place of the garden where it grows.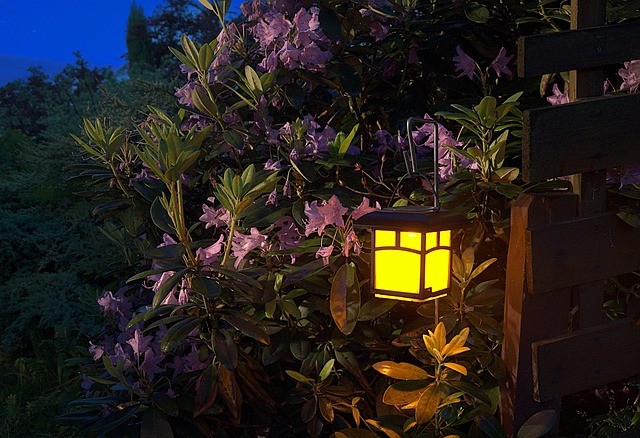 Fill the garden with details. Use decorative lighting, creating different lighting scenarios and fancy light paintings — for example, highlighting shrubs, trees and flower beds. Decorate them with garlands, bringing a touch of magic.